Lanai Conversions
Enjoy the natural beauty of the outdoors with an elegant glass, screen or premium vinyl window lanai enclosure by Lifetime. You'll enjoy year-round comfort while being sheltered from pests and inclement weather. Vinyl windows offer many benefits and are a more economical way to enjoy your surroundings. Our lanai conversions blend beauty and function with affordability.
Below you will find many of the options to customize your lanai with glass, screen or vinyl windows!!
Customize Your Lanai
Lanai Options: Colors, Kneewalls, Door Styles and Windows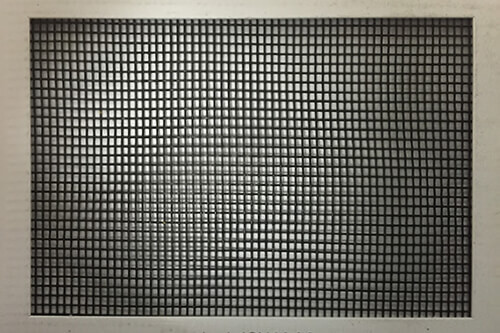 18/14
The traditional choice for patio and pool enclosures. Designed for applications where extra strength is desired.
20/20
This fiberglass screen is a tightly-woven mesh designed to control small insects. While densely woven, this screen still allows good ventilation and visibility and provides some daytime privacy.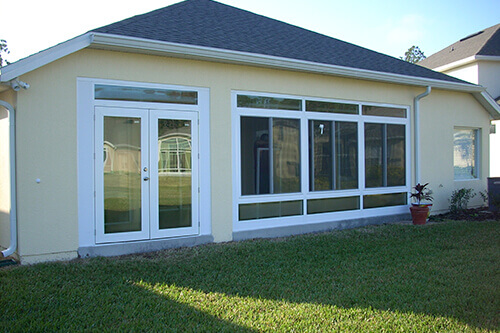 White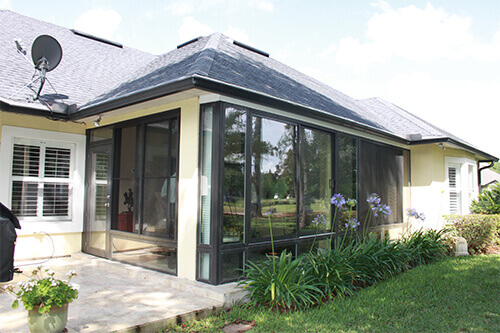 Bronze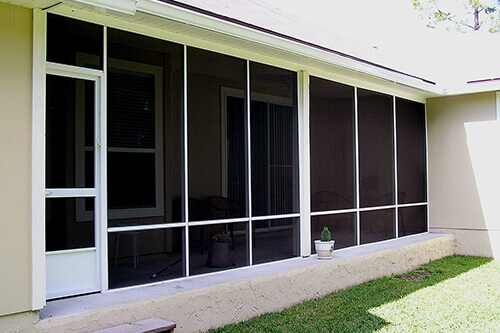 Screen
A screen kneewall gives a uniform look with screen from floor to ceiling; it gives a more open feel and look.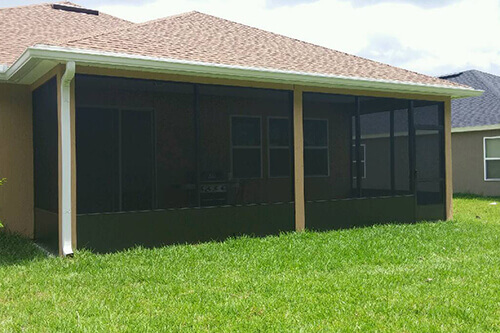 Aluminum
An aluminum panel used as a covering to a kneewall.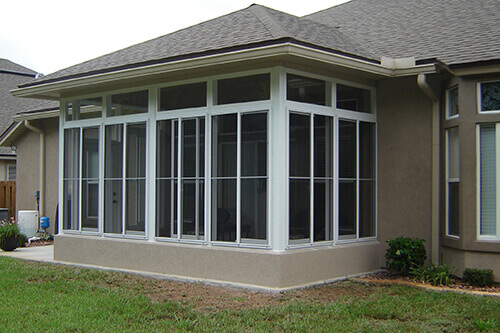 Match your home!
We are able to match your kneewall to the exterior of your home and make it look as if the addition is part of your home.
Chairrail
A horizontal aluminum member on a wall section typically 16", 24" or 36" from ground to top of rail with screen at the bottom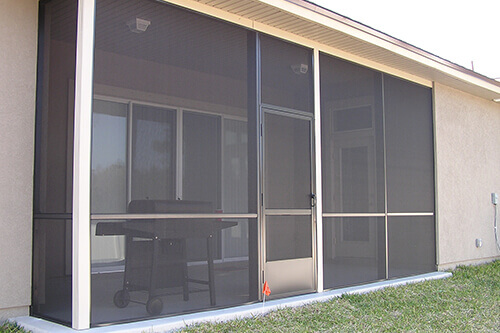 Screen Door
1" thick extruded aluminum framed door; including a kickplate, door handle and door closer.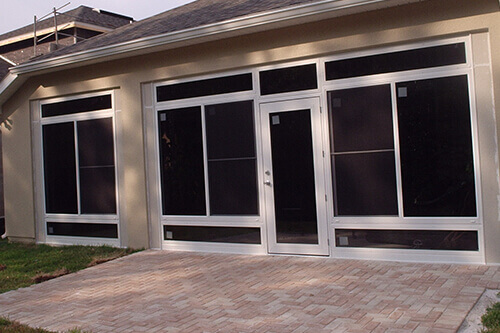 Prime Door
A standard door, 3'0" x 6'8", typically with a full view glass, vinyl or screen insert with deadbolt and lock set.
French Doors
Double operating door with fixed glass, screen or vinyl which allows warm natural light to create a comfortable space; both doors can open out or one locked in place.
Sliding Door
Available in multiple configurations; the most common being a two piece glass, screen or vinyl opening with one stationary and the other sliding open and close.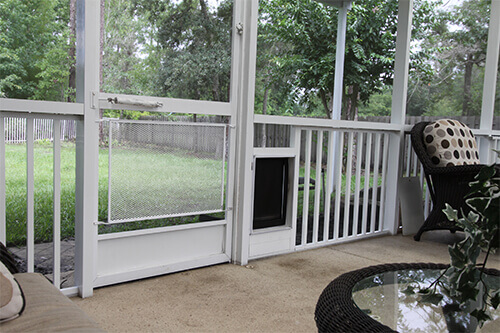 Pet Doors
(Don't forget about them!)
An option to allow your pet to gain access in and out of the enclosure.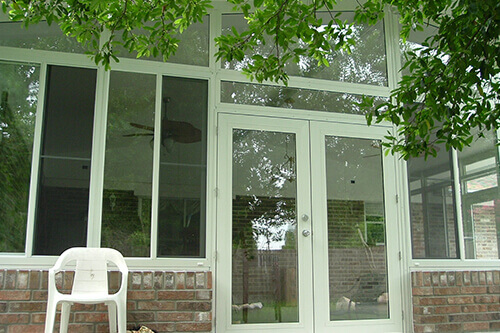 Deadlight
A fixed piece of glass used to fill in areas to bring in light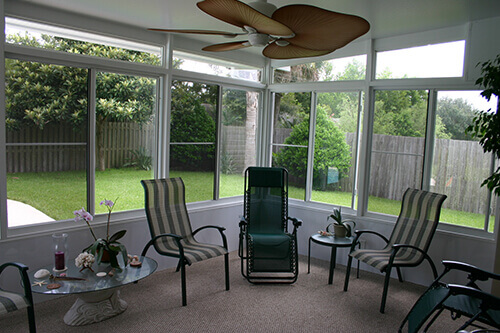 Horizontal Sliders
A set of windows that have two operational and removable vents.
Transom
A fixed piece of glass generally above the sliding windows, to create a path of natural light.
Low E
A coating that does not affect the amount of visible light allowed in, but is used to minimize the amount of ultraviolet and infrared light.
Single Glaze Pane
Typically a 1/8" thick piece of glass; this window comes with no insulation which makes it less efficient at keeping out the seasonal temperatures and noise.
Insulated Glass
Two pieces of 1/8"n thick glass with an air space in between that aids as a barrier against seasonal temperatures and noise.
Argon Gas Filled Window
Increases energy efficiency of the window by adding argon in between the glass panes.
Combo
Combine Double Pane, Argon and Low E and have one of the most efficient windows in the industry today!!!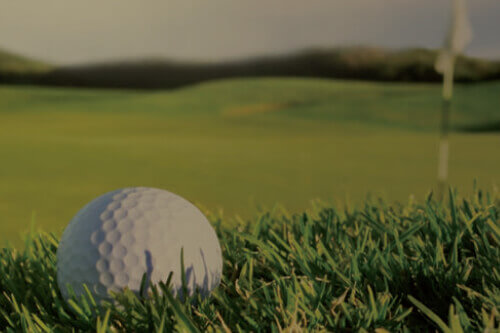 Bronze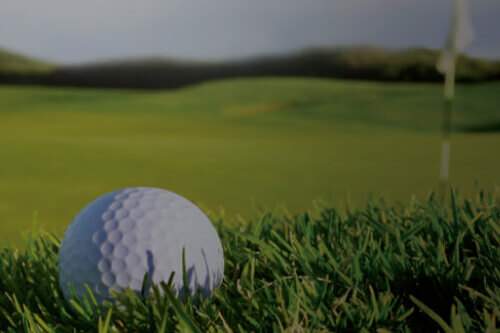 Gray
Clear
Lanai Conversions – Portfolio Gallery
Lanai Conversions

Projects Gallery