Patio Covers & Carports
Transform an ordinary patio into an inviting, shaded retreat.
Whether you're in need of shade from the sun, a place to enjoy parties, or protection for your vehicle, Lifetime Enclosures offers a complete line of low-maintenance patios and carports to accommodate your outdoor needs.
Patio Covers
Patio covers are typically built for entertaining and providing shelter from the sun and rain over your existing patio. Our covers are fully customizable in size, shape and roof design and are made with the option to convert into a screened room, sunroom or vinyl enclosure.
Patio Covers
Projects Gallery
Carports
A popular option in Northeast Florida and Southeast Georgia, a carport gives your auto, RV or boat protection from sun, rain and storm debris. Lifetime Enclosures' carports can be free-standing or attached to your existing home or garage, are fully customizable, and come with a variety of trim options.
Carports
Projects Gallery
Customize Your Patio Cover or Carport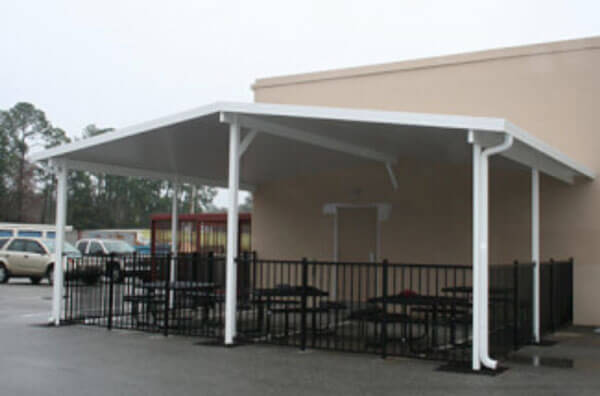 Cathedral
Also called "Gable" is a roof style that gains height and allows for an abundance of light and a spacious look.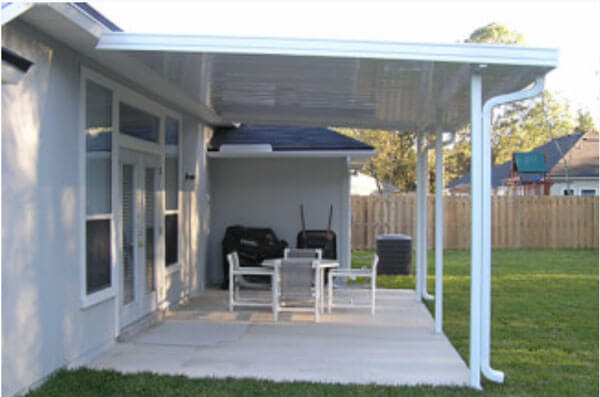 Studio
The studio style is a natural extension to most existing roof designs. It can be modified to fit any budget with still giving a spacious gathering area.
*Option to add shingles
White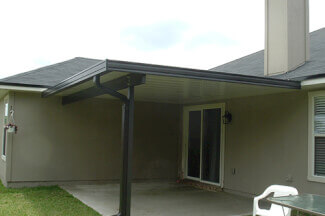 Bronze