Pool Enclosures
Spend less time cleaning and more time relaxing with a pool enclosure by Lifetime Enclosures. Our glass or screen pool enclosures provide protection from insects and harmful UV rays, provide added safety when closed and locked, and add to the beauty and value of your home.
Our screen enclosures are custom designed and built using only the highest quality materials. They're economical, quick to install and keep your pool free of pests and blowing debris. The all-aluminum framing and baked-on triple coat finish are impervious to the elements. Our screens also reduce the temperature of your pool an average of 3-10 degrees which ultimately saves on the cost of chemicals.
Glass pool enclosures, also known as solariums, are constructed of all-glass walls with operational windows, and come with the option of a solid composite roof with curved-eave glass or an all-glass roof.
We offer an array of options from which to choose resulting in an outdoor living space perfectly suited to your needs and your home's architecture.
Customize Your Pool Enclosure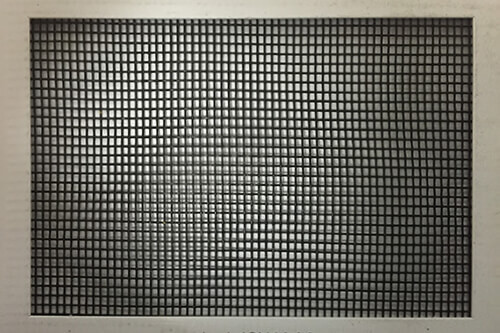 18/14
The traditional choice for patio and pool enclosures. Designed for applications where extra strength is desired.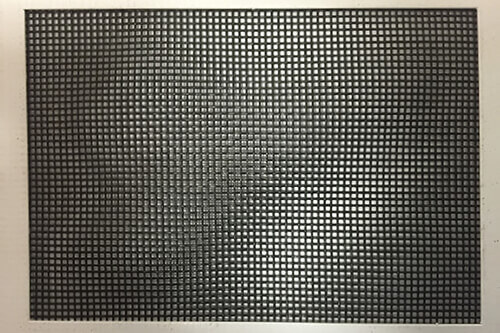 20/20
This fiberglass screen is a tightly-woven mesh designed to control small insects. While densely woven, this screen still allows good ventilation and visibility and provides some daytime privacy.
White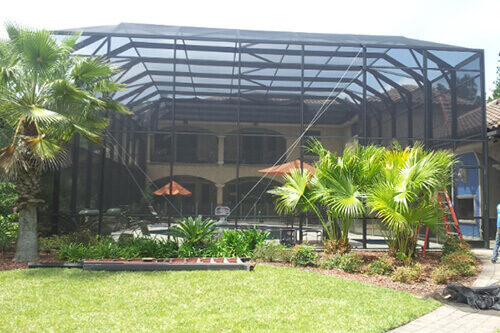 Bronze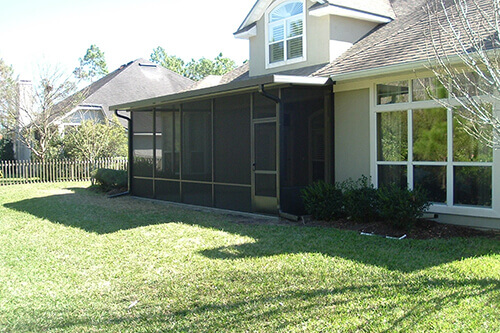 Screen
A screen kneewall gives a uniform look with screen from floor to ceiling; it gives a more open feel and look.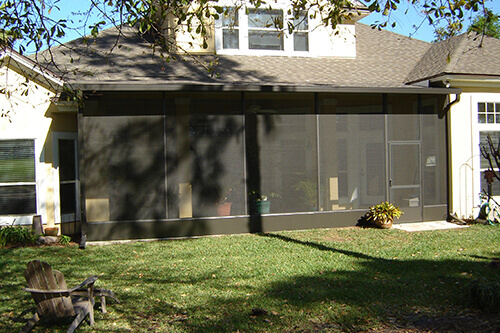 Aluminum
An aluminum panel used as a covering to a kneewall.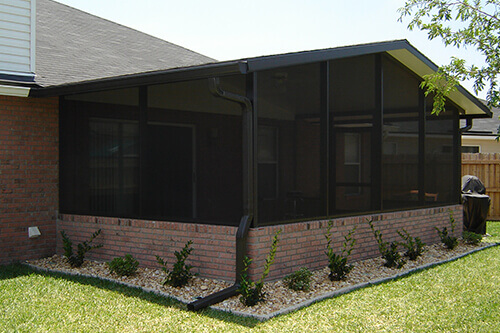 Match your home!
We are able to match your kneewall to the exterior of your home and make it look as if the addition is part of your home.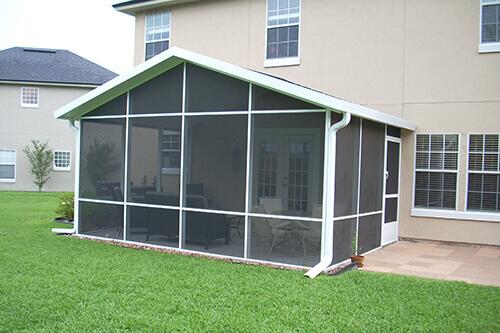 Chairrail
A horizontal aluminum member on a wall section typically 16", 24" or 36" from ground to top of rail with screen at the bottom
Roof Style (Availability can vary depending on projection of the room)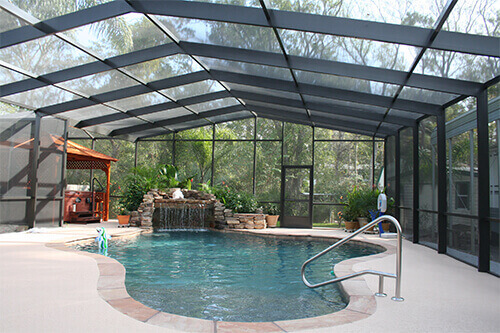 Cathedral
Also called "Gable" is a roof style that gains height and allows for an abundance of light and a spacious look.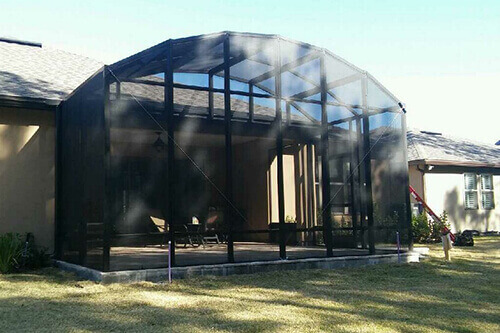 Dome
"Barrel top" Members are placed to obtain a curved half-moon design.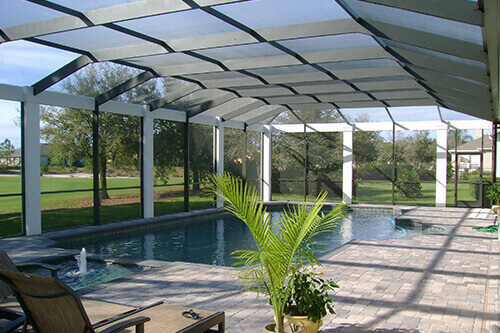 Mansard
Done in full, half or quarter with sloping front panels to front wall and flat on top. ** full mansards must be 14 feet projection or more.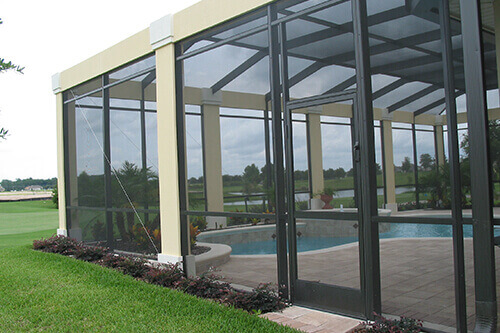 Screen Door
1" thick extruded aluminum framed door; including a kickplate, door handle and door closer.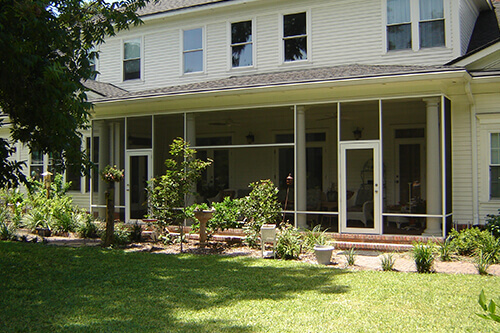 Prime Door
A standard door, 3'0" x 6'8", typically with a full view glass, vinyl or screen insert with deadbolt and lock set.
French Doors
Double operating door with fixed glass, screen or vinyl which allows warm natural light to create a comfortable space; both doors can open out or one locked in place.
Sliding Door
Available in multiple configurations; the most common being a two piece glass, screen or vinyl opening with one stationary and the other sliding open and close.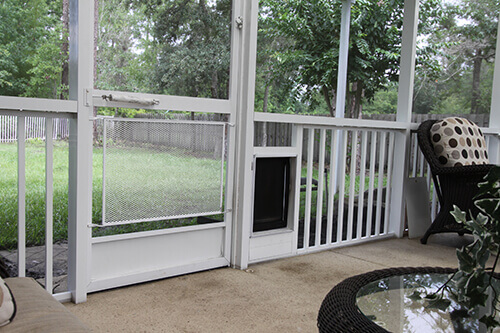 Pet Doors
(Don't forget about them!)
An option to allow your pet to gain access in and out of the enclosure.
Pool Enclosures – Portfolio Gallery
Pool Enclosures

Projects Gallery