QUARANTINE DAY 985:      How to Clean Your Screen Enclosure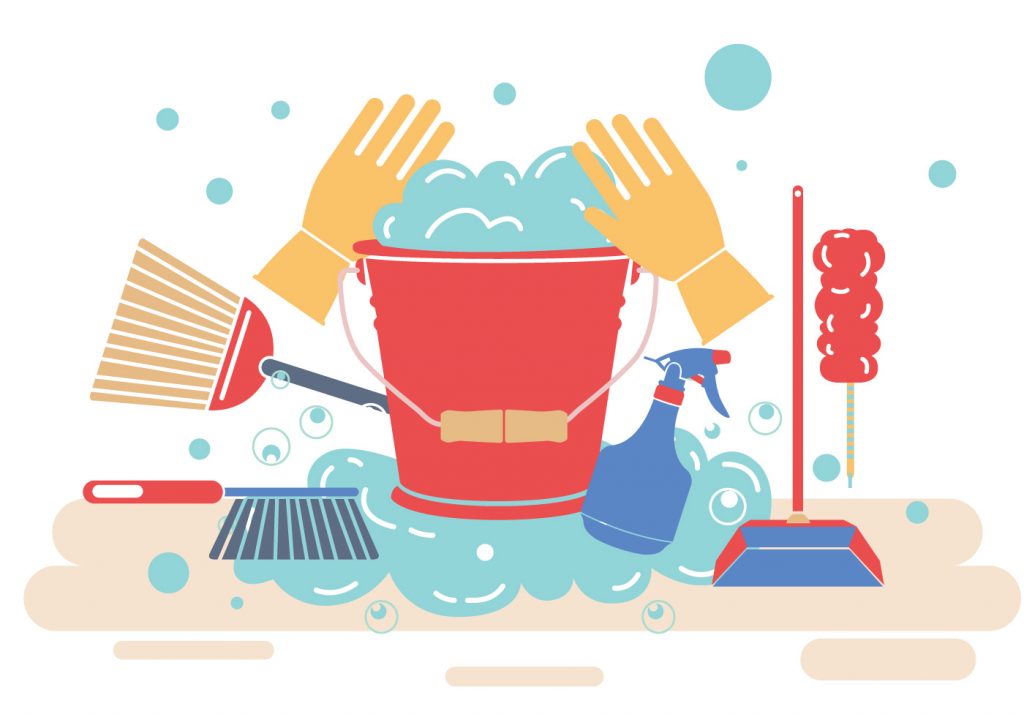 With the current stay at home order issued by our local authorities I think it's safe to assume we're all working on our Honey Do lists. We have received a few calls this week from homeowners asking us how to properly clean their screen enclosure.  We here at Lifetime Enclosures want to offer a little guidance!
There are a couple different methods to choose from when it comes to cleaning your screen enclosure. Before you begin any method you will want to brush the screen with a broom or light brush to remove any loose leaves and debris. Make sure to use a soft-bristled brush so you do not damage the screen. You can use a blower to blow debris from the top of your pool enclosure or screen roof enclosure.
Perhaps the easiest way to go about cleaning your screen enclosure is with a power or pressure washer. If you choose to go this route make sure that you start on the lowest setting and slowly increase pressure as needed to make sure that you do not damage the screen. You shouldn't need a lot of pressure. This is a convenient method and will make is easy to clean the higher and harder to reach portions of your screen enclosure. The combination of warm water and high pressure will usually eliminate the majority of mold and grime on the screens. The common garden hose attachment will also do the work without damaging the screen. Most hardware stores rent out pressure washers if you do not have one and this is your preferred method of cleaning.
If the pressure washing method doesn't seem to get the tough spots of mold and mildew you can also soak the screen with water and scrub the spots with warm water and dish soap. After you have done some light scrubbing with a soft-bristled brush you will want to rinse the screens thoroughly with water. You can allow them to air dry or you can dry them yourself with a non-abrasive and super absorbent chamois cloth. Using the chamois cloth will ensure you have no drip stains or streaks that will likely form during the air drying process. This method of tedious cleaning will also help to remove stains caused by fingerprints, dead bugs, and weathering.
For especially tricky stains that need a little extra attention or to remove stubborn mold and mildew you can also use a solution of 1:3 water and bleach. Make sure to water nearby plants first. This will protect them from the harsh bleach. You can spray this solution on the stains and use a soft-bristled brush to lightly scrub the area. Make sure to thoroughly rinse all of the solution off the screens. The bleach may damage the aluminum, so be cautious near the framing and make sure to rinse quickly and completely. Don't forget to dry with a chamois cloth to avoid water spots and streaks.
If the bleach method is a little too strong for you then we suggest a mixture of 1:1 Vinegar and warm water. Spray the desired area with the mixture and lightly scrub with a soft-bristled brush. Rinse completely. Again, you can allow to air dry or you can manually dry the screen with a chamois cloth. Don't stress about the vinegar smell, it will dissipate as the screens dry. And actually, the residue left by the mixture hinders the growth of mold!
To clean the roof panels of your pool enclosure or screen roof enclosure you may need to use a walk board over two ladders. Make sure your ladders are well positioned and on level ground. If you do not feel comfortable with this please call a professional to handle the job!
Be cautious while cleaning your screens. Using the pressure washer improperly or scrubbing with the wrong brush or solution can damage your screen enclosure. Most homeowners are comfortable with this type of DIY. But never hesitate to call a professional!
And don't forget, soap and water can quickly make for a slippery floor… so be careful!
If these suggestions didn't help, or your enclosure if beyond the point of being able to be cleaned, if may be time to give us a call to talk about getting it rescreened. It would be our pleasure to help!
Stay safe and wash your hands!  
Happy Quarantine Cleaning!