Screen Enclosures
Imagine looking out into the outdoors without worrying about bugs or weather, and barely noticing the screen. Our screens provide maximum visibility, allowing you to sit back and breathe in the fresh air flowing through your new screened patio room or lanai.
Our screened enclosures are custom designed and built using only the highest quality materials – and they're economical and quick to install. The all-aluminum framing and baked – on triple coat finish are impervious to the elements. We offer an array of options from which to choose resulting in an outdoor living space perfectly suited to your needs and your home's architecture.
We also offer screen – top enclosures, also known as bird cages or pool enclosures, as well as composite roof screen enclosures. All of our screened enclosures are built with the option to have glass or vinyl windows installed in the future, converting your screened room to a year–round enclosure or sunroom.
Customize Your Screen Enclosure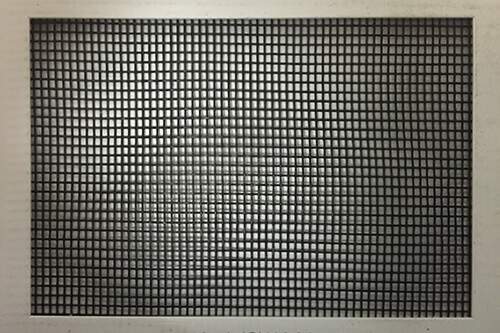 18/14
The traditional choice for patio and pool enclosures. Designed for applications where extra strength is desired.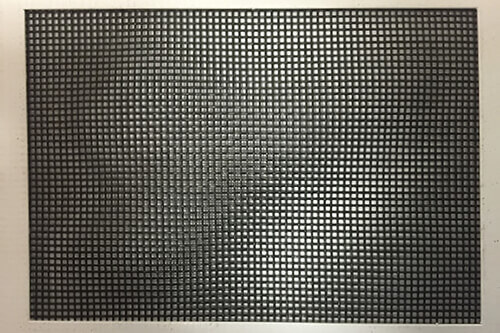 20/20
This fiberglass screen is a tightly-woven mesh designed to control small insects. While densely woven, this screen still allows good ventilation and visibility and provides some daytime privacy.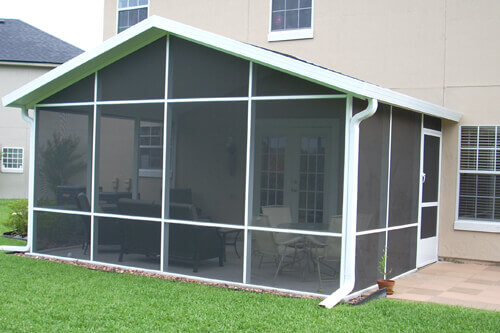 White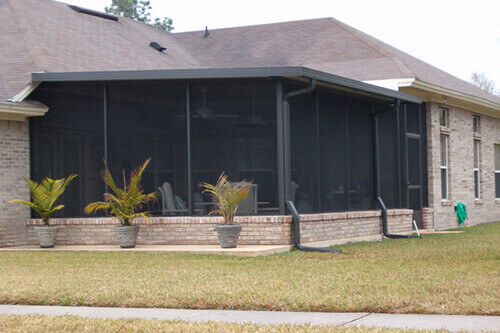 Bronze
Screen
A screen kneewall gives an open and uniform look with screen from floor to ceiling.
Aluminum kneewall screen enclosure
An aluminum panel used as a covering to a kneewall.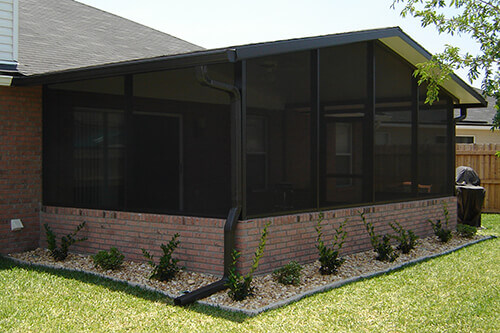 Matching kneewall
We are able to match your kneewall to the exterior of your home and make it look as if the addition is part of your home.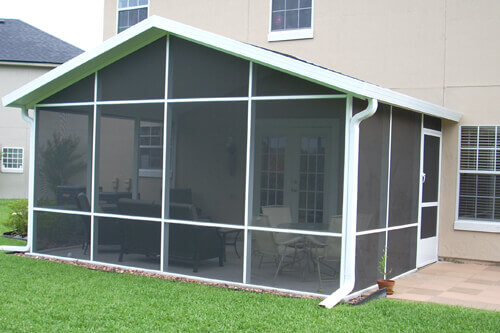 Chairrail
A horizontal aluminum member on a wall section typically 16", 24" or 36" from ground to top of rail with screen at the bottom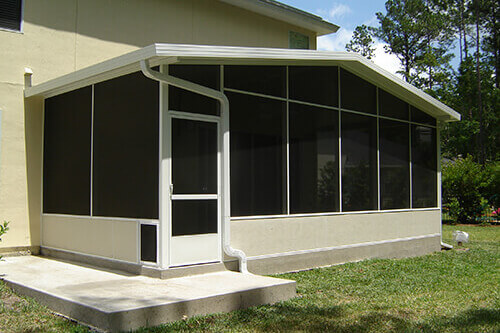 Cathedral
Also called "Gable" is a roof style that gains height and allows for an abundance of light and a spacious look.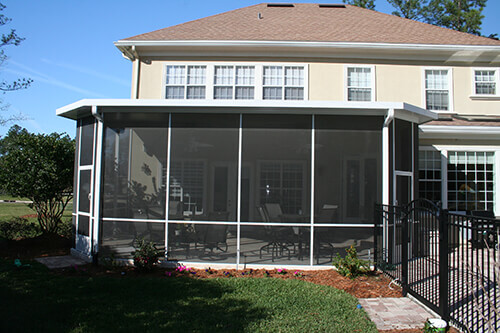 Studio
Is a natural extension to most existing roof designs. It can be modified to fit any budget while still giving a spacious gathering area.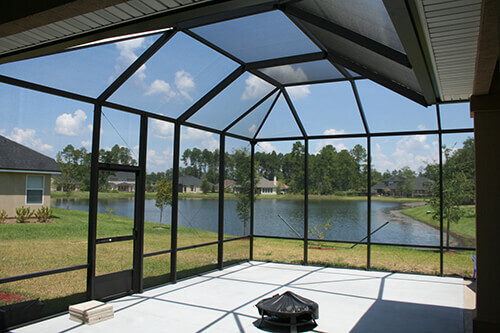 Screen Roof
Check out our Pool Enclosure page for information regarding this style.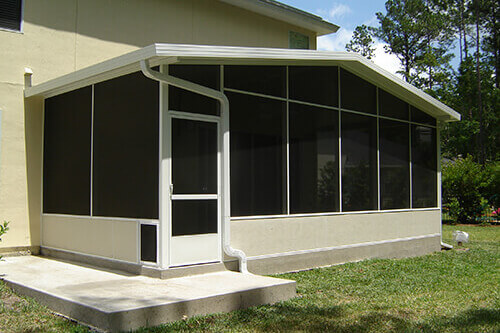 Screen Door
1" thick extruded aluminum framed door; including a kickplate, handle and closer. Prime-A standard door, 3'0" x 6'8", typically with a full view screen insert with a lock set.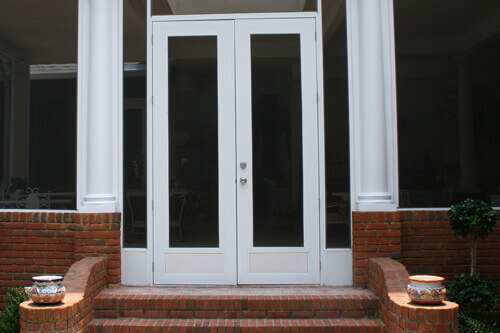 French Doors
Double operating door with fixed screen which allow warm, natural light to create a comfortable space; both doors can open out or one locked in place.
Sliding door screen enclosure
Available in multiple configurations, the most common being a two piece screen opening with one stationary and the other sliding open and close.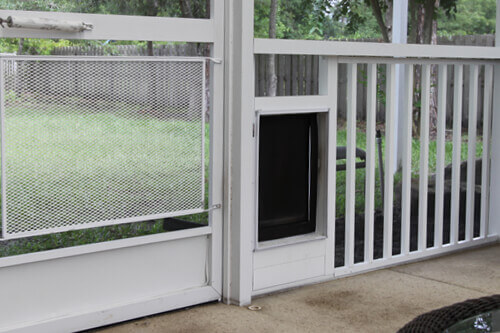 Pet doors (Don't forget about them!)
An option to allow your pet to gain access in and out of the enclosure.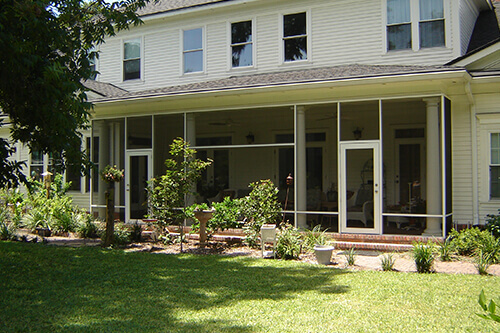 Prime Door
A standard door, 3'0" x 6'8", typically with a full view screen insert with deadbolt and lock set.
Integrated railing system
(2nd story rooms and decks)
Part of the wall system with vertical pickets every 12 inches. Used for 2nd stories, decks above grade or to keep small children and animals from going through the chair rail.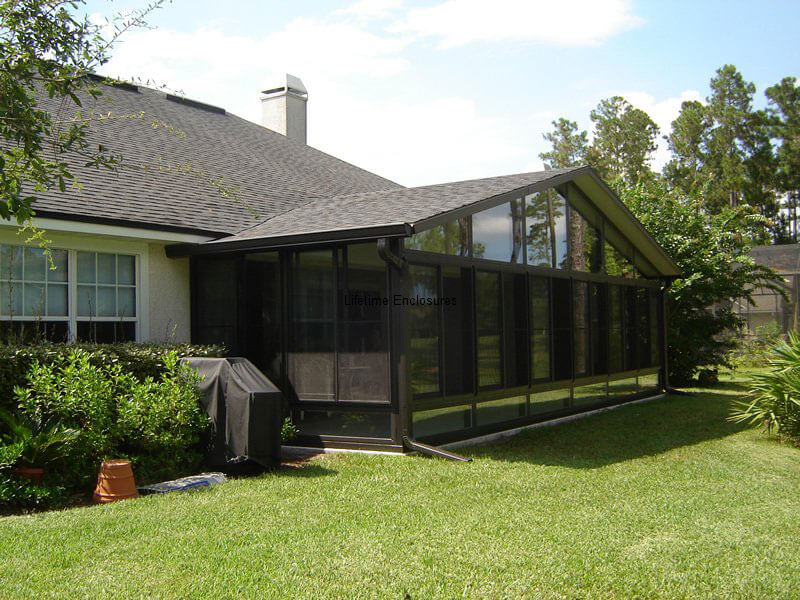 Shingles
Screen Enclosures – Portfolio Gallery
Screen Enclosures

Projects Gallery